We've made hundreds of Valentines wedding favors over the years! There's just something about February 14th that is timeliness and romantic, especially for a wedding. It's simply a spectacular day to tie the knot! Today, I thought I'd put together a collection of wedding favors that we were able to snap photos of before shipping them out. I'm also including a few heartsy wedding favor pics that weren't for events on 2/14, but that seemed to fit perfectly.
If you'd be interested in customizing any of these designs for YOUR wedding day, contact us anytime! We would love to work with you to create a set of favors that your guests will LOVE.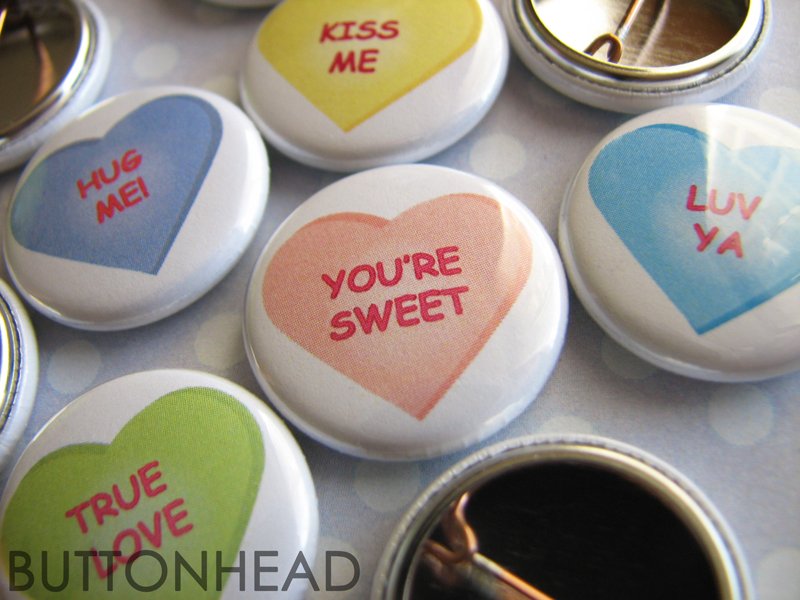 Conversation Hearts: These are a new addition for 2015.  We have a total of 5 colors and 5 various sayings.   I think it would make a cute wedding day favor to customize these with phrases specific to the happy couple!
Conversation Heart Temporary Tattoos:  This artwork was submitted to us by Connie and Jessie for their wedding day. I would really like to create a new and updated twist on this candy design!  It would look good on a set of pin favors too!
XOXO Heart Tattoos:  Awwww.  These tattoo favors are cute and crafty!  Who wouldn't want to see all of their guests wearing something like this on their wedding day?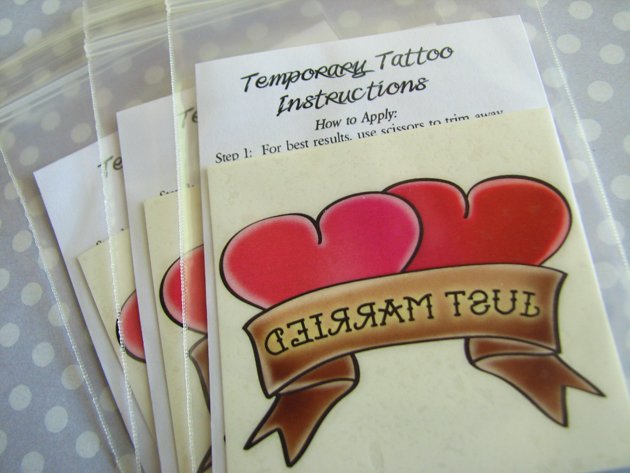 Double Heart Tattoos:  The double heart tattoo design is a staple from my customizable temporary tattoo art collection.  We can personalize the banner with any text you'd like!  It's a cool way to celebrate the couple on their wedding day!
Double Heart Round Stickers:  We've made this wedding label design several times, personalized each time, of course, based on the couple's name and wedding date.  These stickers add a nice touch to favor bags and thank-yous!  I like the idea of updating the colors for a Valentines day wedding.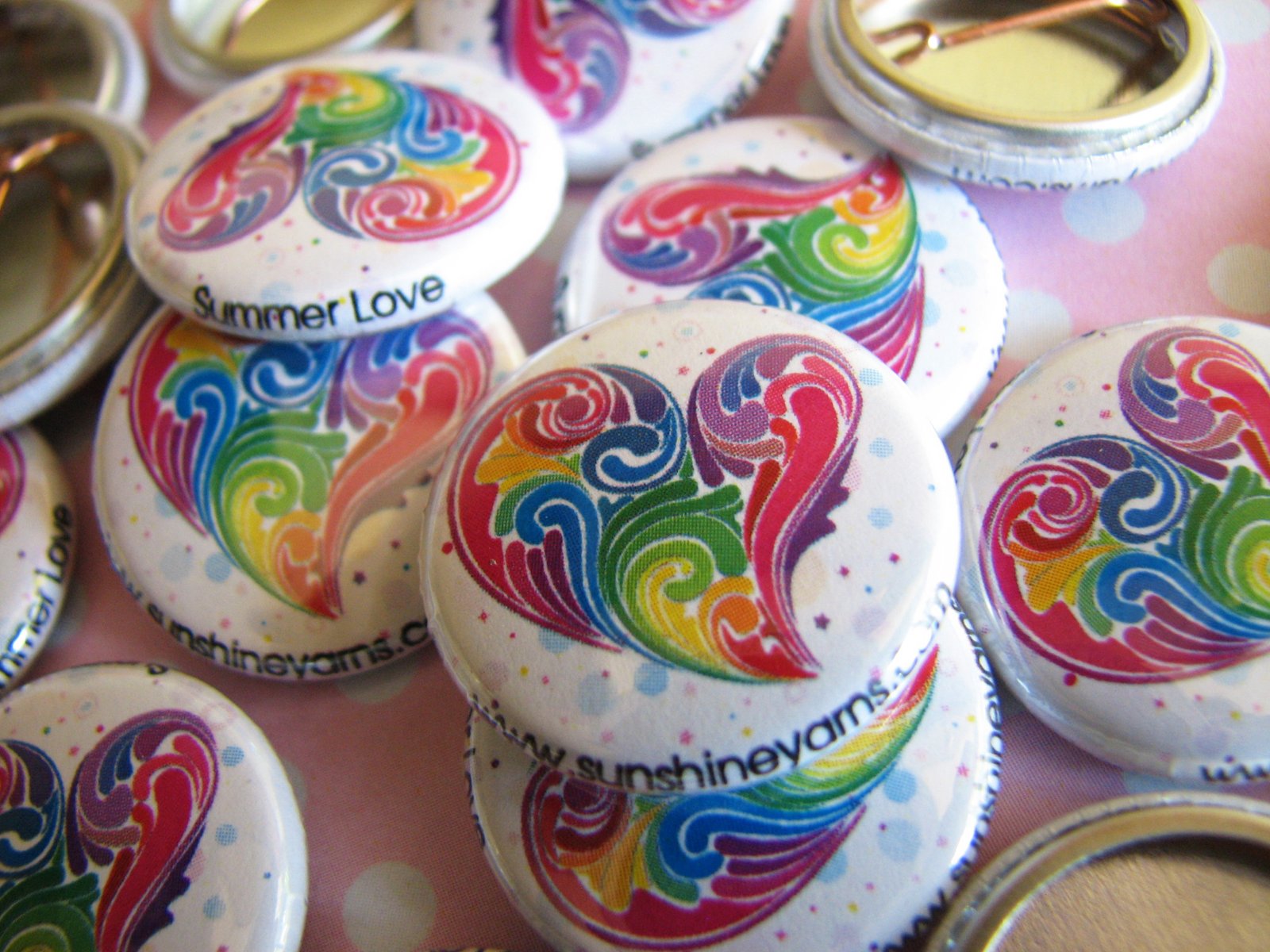 Wild Rainbow Heart Pins:  This design was created for a non-wedding client, but it was too awesome to not include it!  The bright colors and polka dots would make a nice accent piece for a colorful Valentines day wedding!
Love Is All Around Temporary Tattoos:  Although this design was created for a summer wedding, I think these tattoo favors would make a very romantic design for Valentines Day wedding too.