Awesome new selection of personalized bachelorette party temporary tattoos! This year, I've created 5 funky designs to fit any theme from wild to classy.
If you're throwing a blackout binge-worthy bash, I've got these 'If Lost, Please Buy Me a Drink' tats.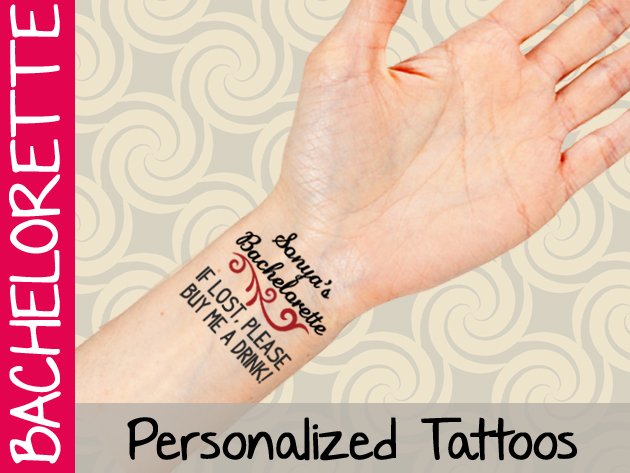 Or maybe you're doing a girls night makeup theme! So, I made these smoochy red lipstick lip kiss tats.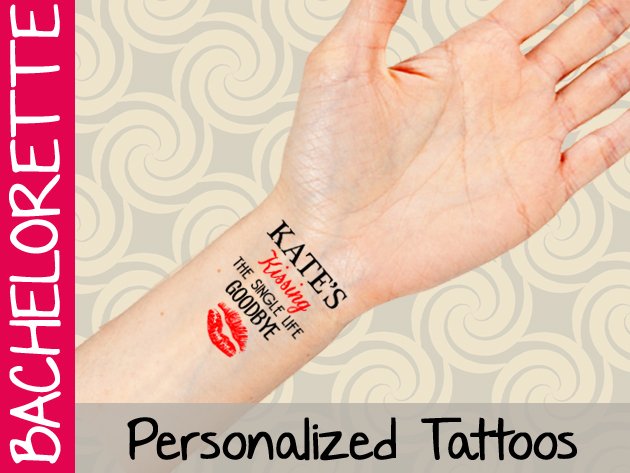 Looking for classy bachelorette party favors? This heart and arrow design is cute, sweet, and subtle.
For the bad ass rock and roller girlz, I drew this 'Last Hurrah' skull design, but gave it some hearty eyes and hot pink coloring to soften it up.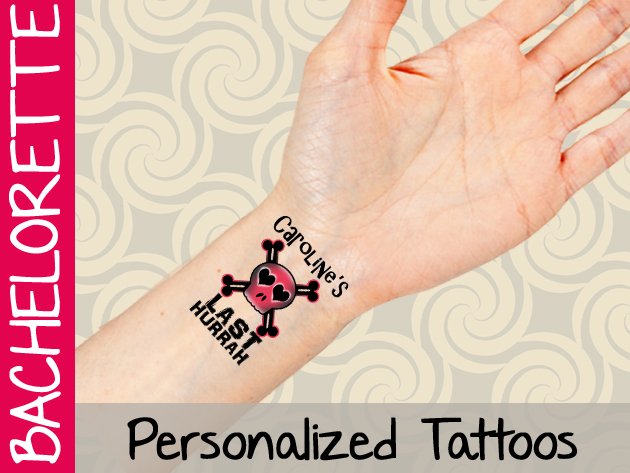 And, finally, if you're looking for a straight-up funny set of personalized bachelorette temporary tattoos, you can't go wrong with a ball and chain.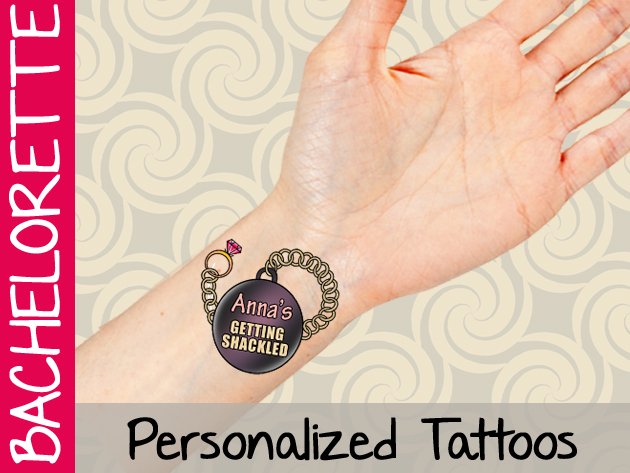 Each one these is personalized with YOUR bride's name (plus 1 for the bride). I can also re-color any of the designs to match your overall theme.
All of this inky goodness is available in my Etsy shop. Just click the photo of the design you like, and it will take you right to the listing with all of the product info, more pics, and pricing.
Have a blast, ladies!