Little Buttonhead is a web comic about a weird little girl, her friends, and their adventures. Don't be shy! Stay in touch with the LB crew on Facebook and on Twitter. There is so much still to come!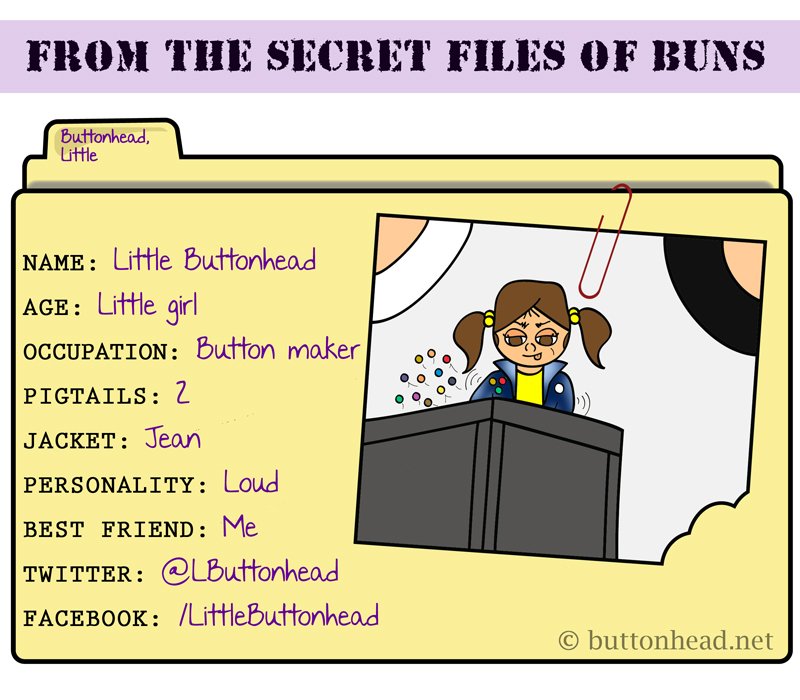 Created by Ali Puckett and Joel Peters, the idea for Little Buttonhead (LB) began to take shape in late 2013. The main character drawing is based on the Buttonhead (company) logo. In many ways, our lil' heroine has a personality that represents an exaggerated version of Ali, the company founder. LB is brash, bold, and industrious, yet her innocence lends itself easily to being the butt of the joke… and that's where her group of friends come in! LB may think she's large and in charge, but as the story unfolds, you will find that her friends are the real stars of the show.
Please join us as we present the world of Little Buttonhead… and continue to discover it ourselves. This is a project born out of creative collaboration, humor, and love.  We hope you enjoy and stay tuned!