Category: Feedback and Customer Photos
Happy customer reviews and photo feedback.
Check out these wicked costumes made by creative customers using Buttonhead accessories!
Check out these hilariously awesome bachelorette party photo tattoos we recently made for Andrea. Her co-worker created the design that included a headshot of the groom-to-be with hearts around his face and a #HoesBeforeJoe hashtag. Yassss! What a fun (and funny!) surprise.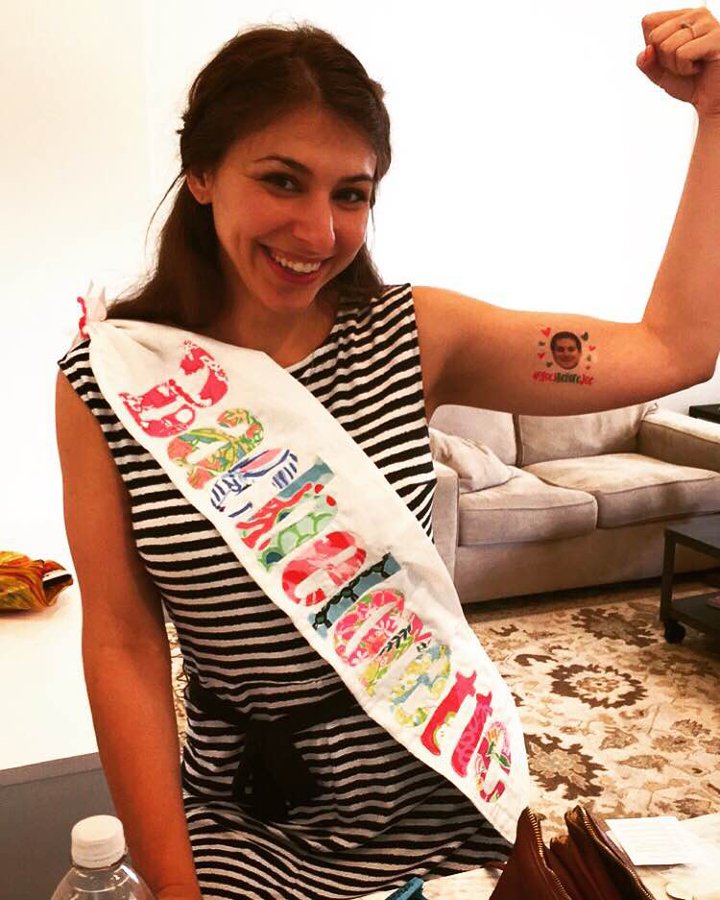 Andrea writes, "These were a huge hit–thanks again for making them!". Super thanks to Andrea for sharing these pics. I'm thrilled to see everyone loving the tats! Looks like the party was a BLAST!